Sharing content on screens, but not a normal digital signage screen. Think of LED screens. LED screens are versatile technologies that enable a wide range of applications. People use LED screens for billboards and displays at concerts and sporting events. Thanks to the high brightness and color reproduction, the screens are also suitable for use in large public spaces such as airports, train stations, and shopping centers. In addition to these options, you can use LED screens as scoreboards in stadiums and for building information and signage systems. You can also use the screens for educational purposes, such as interactive displays in classrooms and museums.
LED screens are striking and can be used as static or dynamic. In addition, people can use the screens to create light shows and visual effects. Thanks to our hardware, we provide the total solution for LED screens. We also offer content that you can show on LED screens. Images, videos, and live streams can be shared via our platform. We are happy to talk about the possibilities if you'd like content to be listed. Then you can contact us without obligation!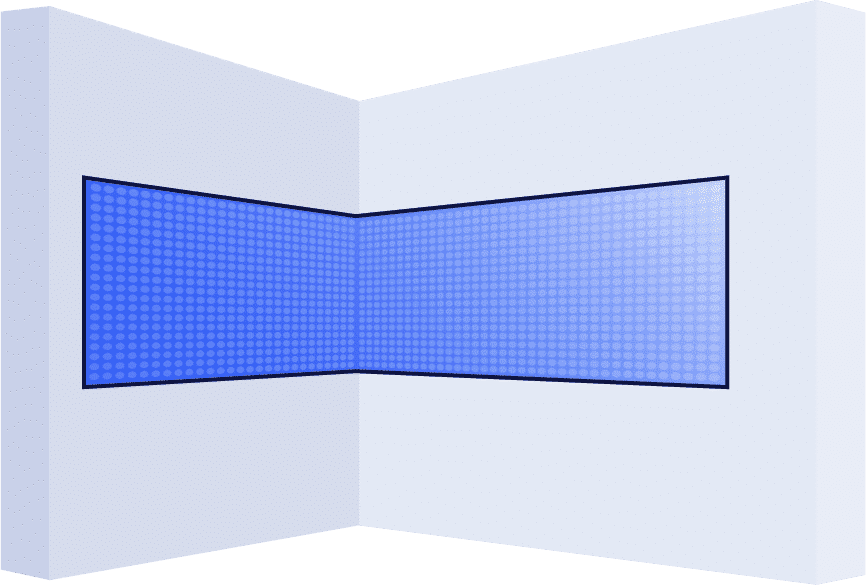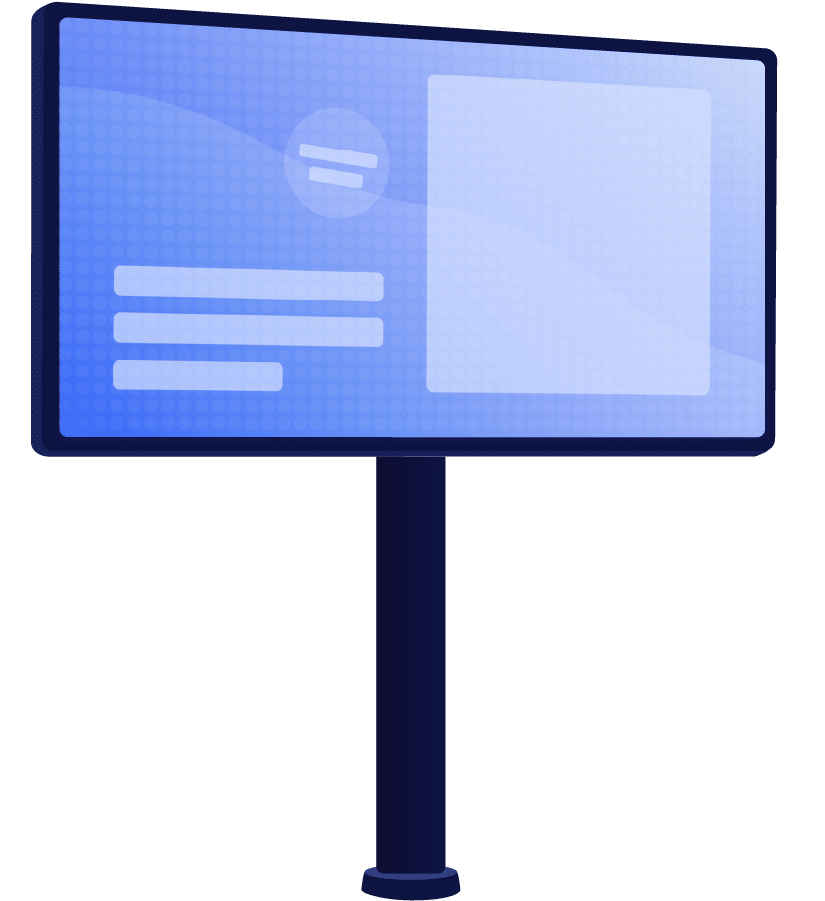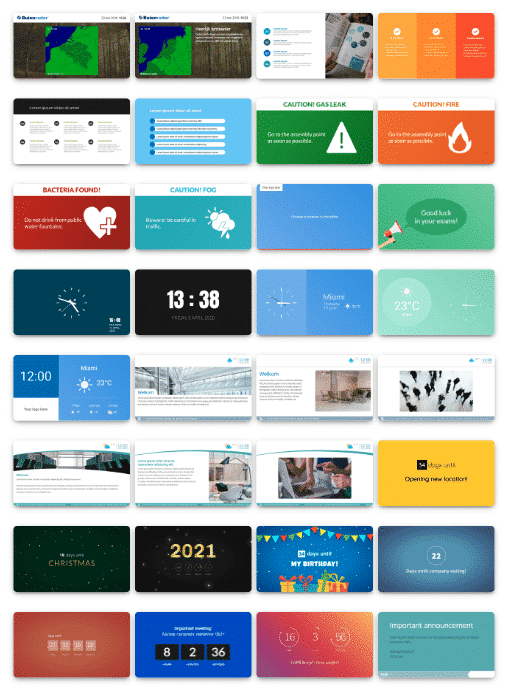 DS Templates makes digital signage easy. DS Templates is extremely suitable for optimizing communication to employees and visitors. We prepare templates in company identity for you to be able to communicate quickly in accordance with your company identity. This with an eye for detail, with professional content and user-friendliness being our primary goal.
What makes DS Templates a good system?
Join our platform and optimize your digital signage campaign