Do you think; narrowcasting is something for my car company? Then DS Templates is the right place for you. With digital signage, you communicate easily and quickly with your customers through our user-friendly software. What content will you share that suits your car company? Think of announcements, opening hours, and, for example, the current range of used cars. Other options are the news, weather, or a social media template.
Because the screens in the waiting room or showroom are striking and dynamic, you create an experience and attract visitors' attention. The web-based system allows all screens to be managed online, and you decide when content is shared. It is also possible to control multiple screens from 1 location, even if they are located at different locations. Has your interest been aroused, but do you want more information? Give us a call, and we're happy to help!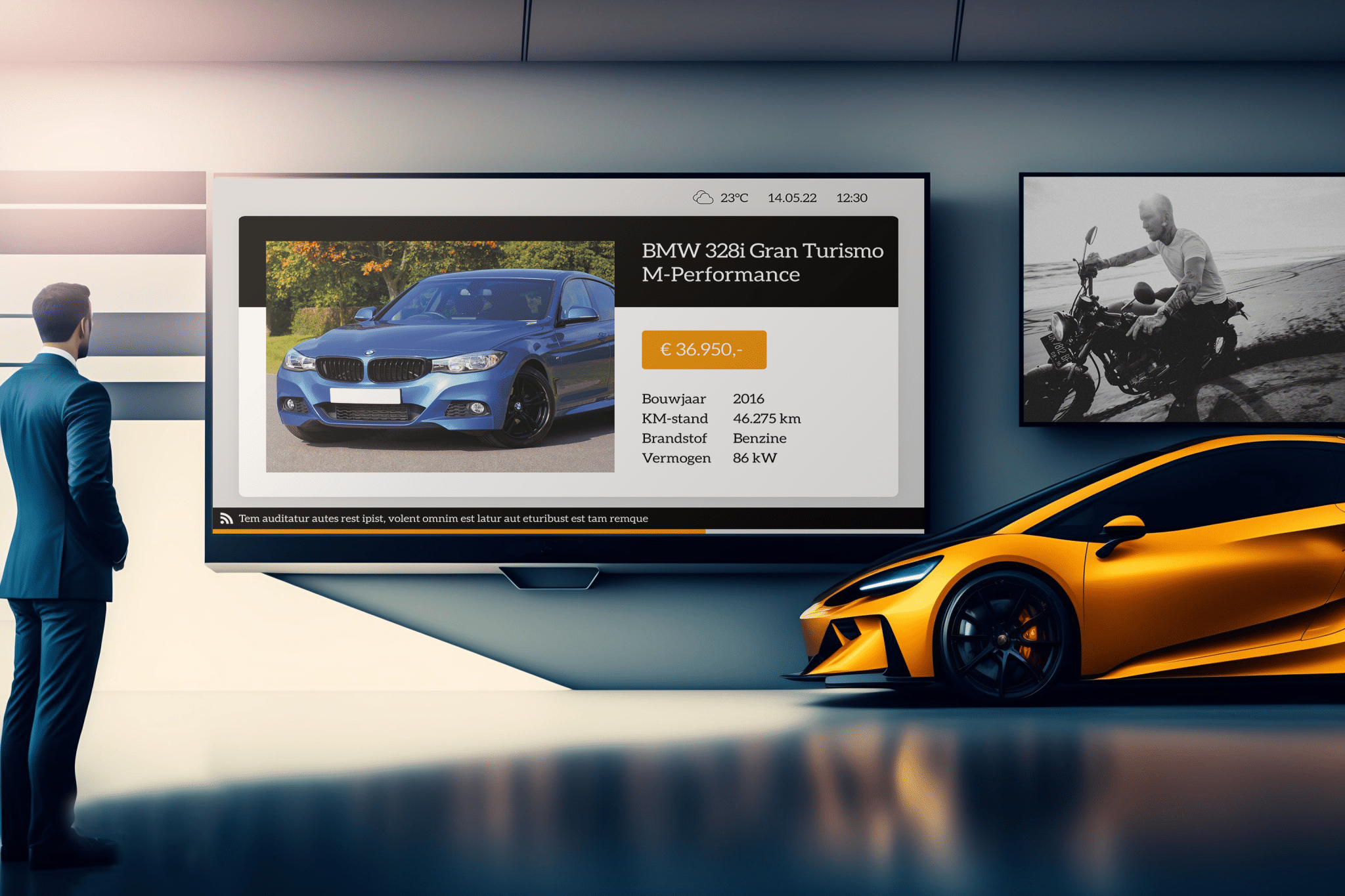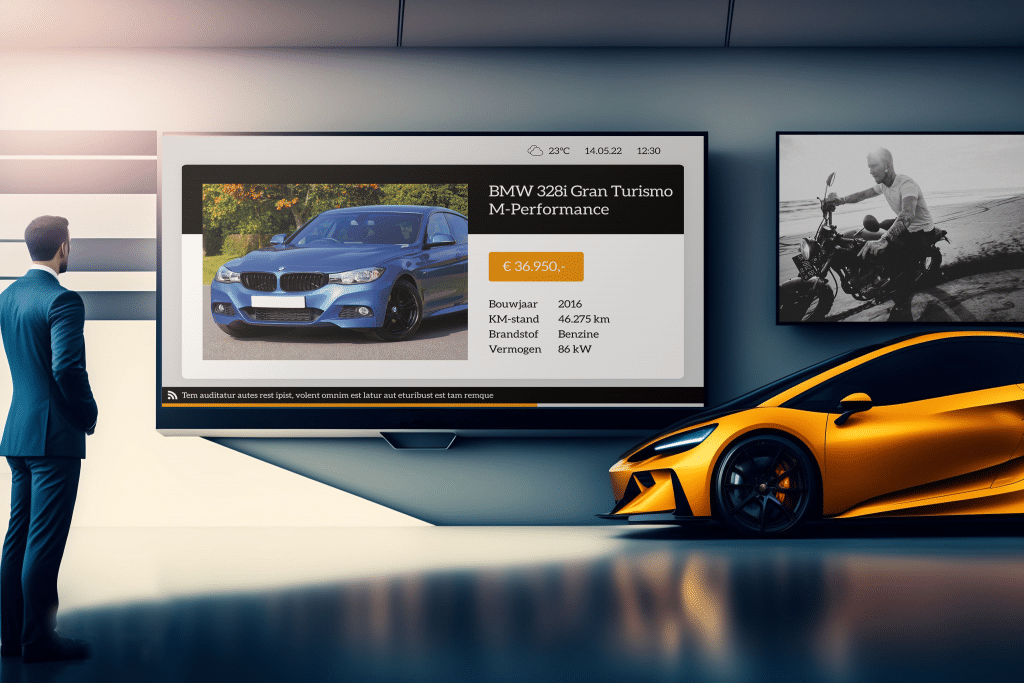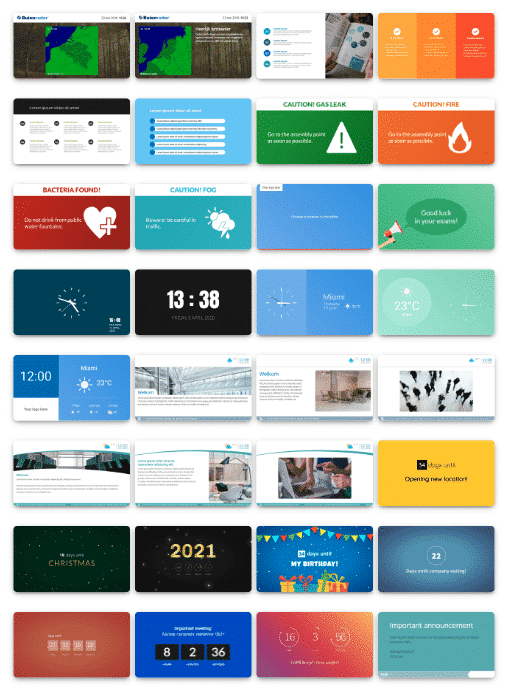 DS Templates makes digital signage easy. DS Templates is extremely suitable for optimizing communication to employees and visitors. We prepare templates in company identity for you to be able to communicate quickly in accordance with your company identity. This with an eye for detail, with professional content and user-friendliness being our primary goal.
What makes DS Templates a good system?
Professional content is important, but so is the automation of information!
The range of used cars can be shared on digital signage screens. You do not have to enter all this manually. We have made links for this to make it easier for you. For example, there is a link with WordPress, but an option is a link with the management system. For example, it is possible to show all occasions in a carousel.
Furthermore, a social media link like Instagram or Facebook is good for sharing the latest news. Fewer actions by automating links. That sounds fantastic! Do you know if our platform still needs to get a link to your system? No problem! Our development team is ready for you.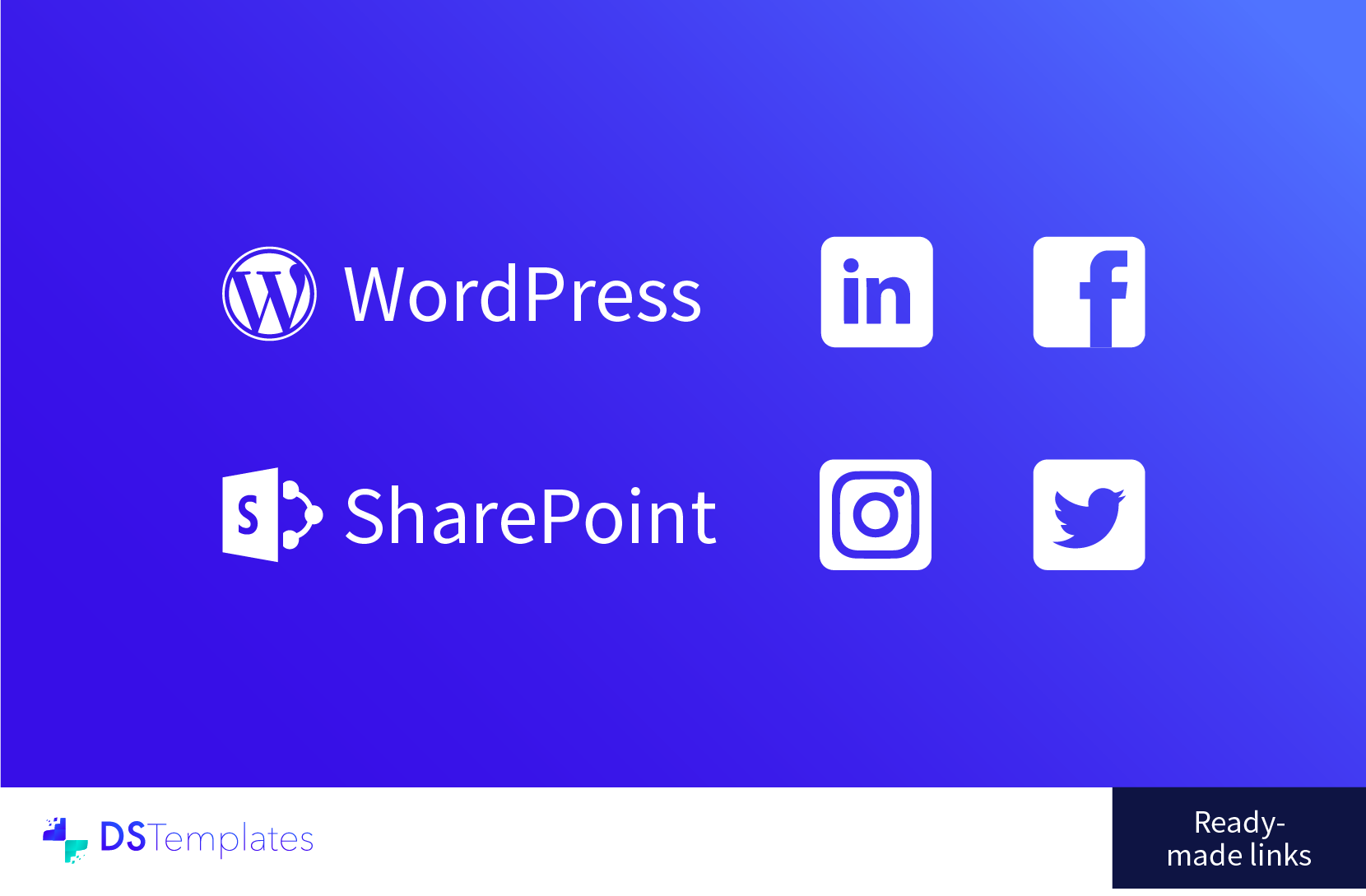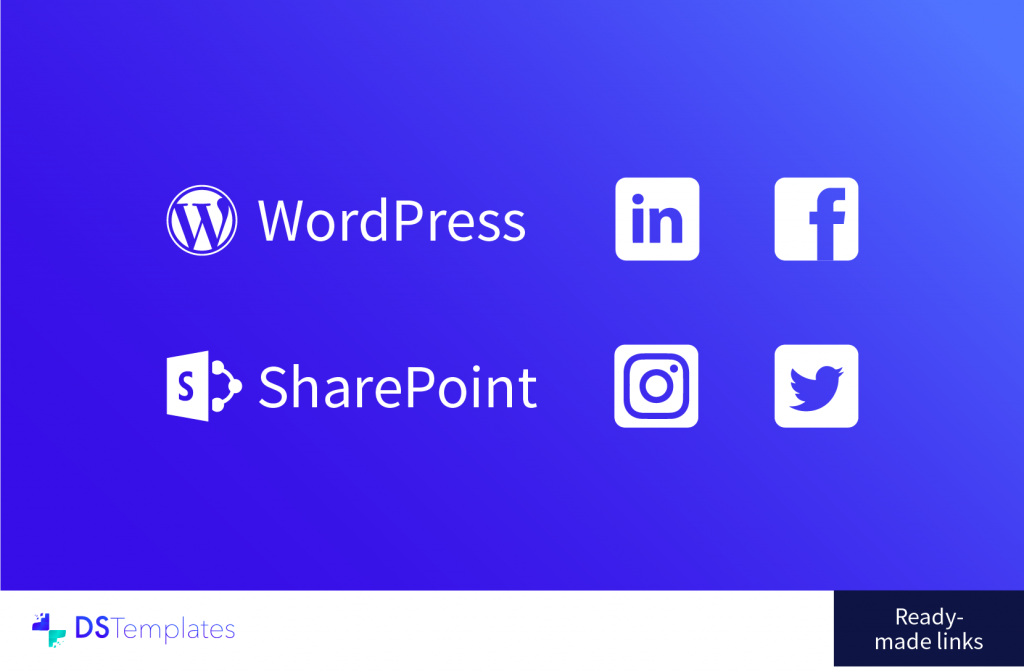 Join our platform and optimize your digital signage campaign