Digital signage is an effective means of connecting departments and spaces, and it involves communicating with visitors and staff. The effective way of connecting and communicating is because digital signage is striking and dynamic, which attracts attention. Within government institutions, the need for information provision, signage, and queue management is important. These templates, like 400+ generic and possibly corporate identity templates, are available on the DS Templates platform.
At DS Templates, you can control all screens from a web-based system. As a result, you can use digital signage within the government more widely than in one location; you can control multiple locations. Distributing information via the platform at the right times and times is also possible. Have you got excited? Don't hesitate to contact us. We are happy to help you!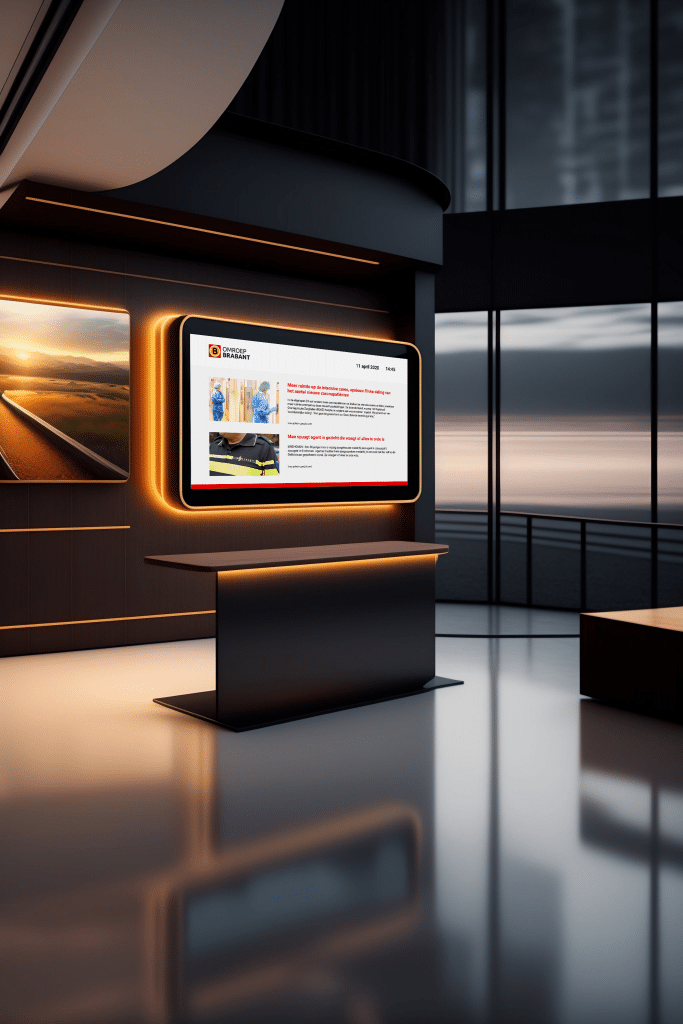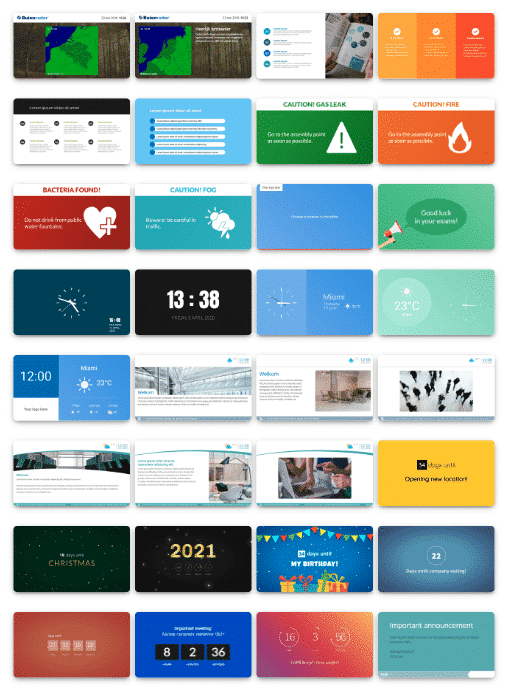 DS Templates makes digital signage easy. DS Templates is extremely suitable for optimizing communication to employees and visitors. We prepare templates in company identity for you to be able to communicate quickly in accordance with your company identity. This with an eye for detail, with professional content and user-friendliness being our primary goal.
What makes DS Templates a good system?
Professional content is important, but so is the automation of information!
Easily share content from platforms you use yourself. This is possible with our ready-to-use links. We can link Sharepoint, Power BI, WordPress, and Outlook for agendas/events or meetings. For example, sharing the latest news, showing scheduled meetings, or having a dashboard with internal statistics is possible.
You can create templates faster through the links. You don't need any graphic or technical knowledge. Does our platform still need to get a link to your system? No problem! Our development team is ready for you.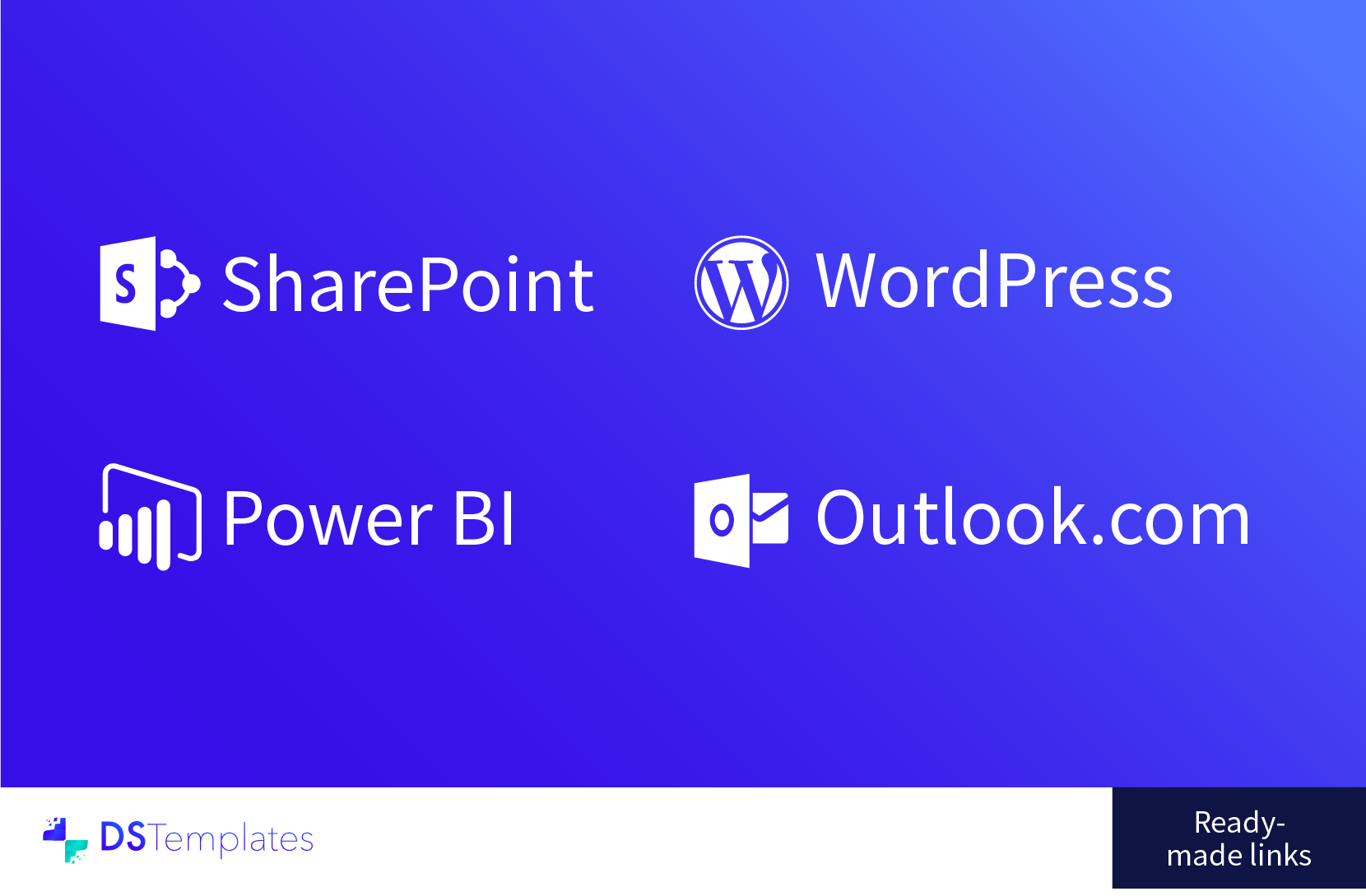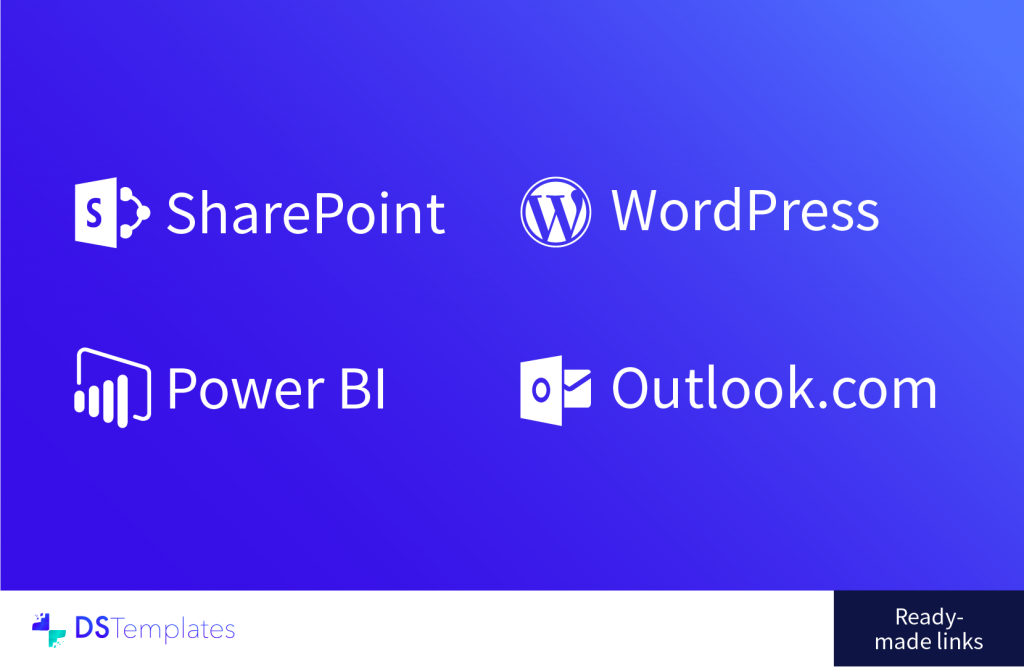 Join our platform and optimize your digital signage campaign