DS Templates is an easy-to-use, hybrid digital signage platform. The use of DS Templates does not require any technical or graphical knowledge.
With DS Templates you have access to a wide range of ready-made templates and the option to receive personal. The team of DS Templates and partners is ready to take your Digital Signage to the next level.
Creating your own digital signage channel has never been easier!
DS Templates offers it all
DS Templates offers a variety of out-of-the-box integrations. News stations, traffic information, weather information are ready for you to use.
In addition to the ready-made templates for all types of industries, DS Templates develops links. We love to automate and make sure that manual data entry is no longer necessary.
Easily modify existing templates
All our templates are easy to adjust via the online editor. Change colors, backgrounds, fonts, position of elements and content in an instant. With a clear preview of the template you can be 100% sure that your content looks professional!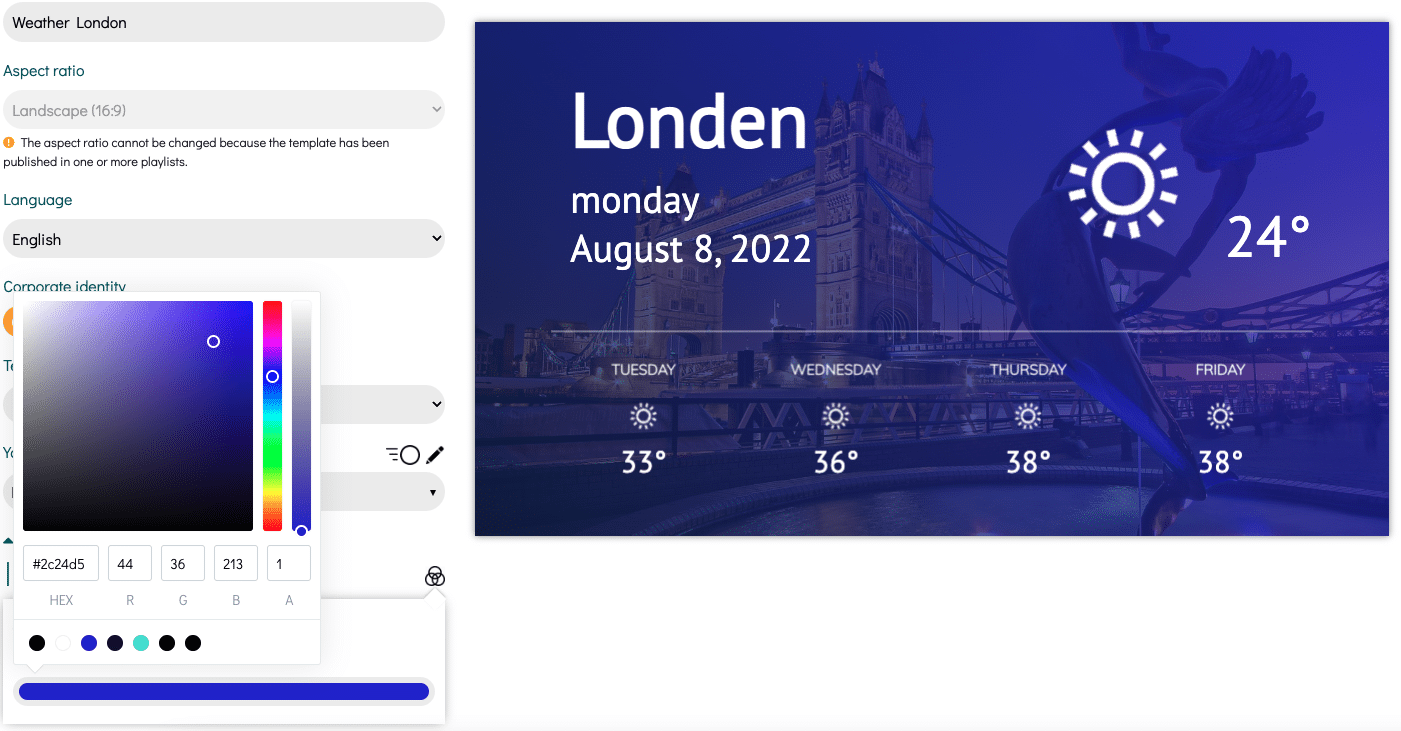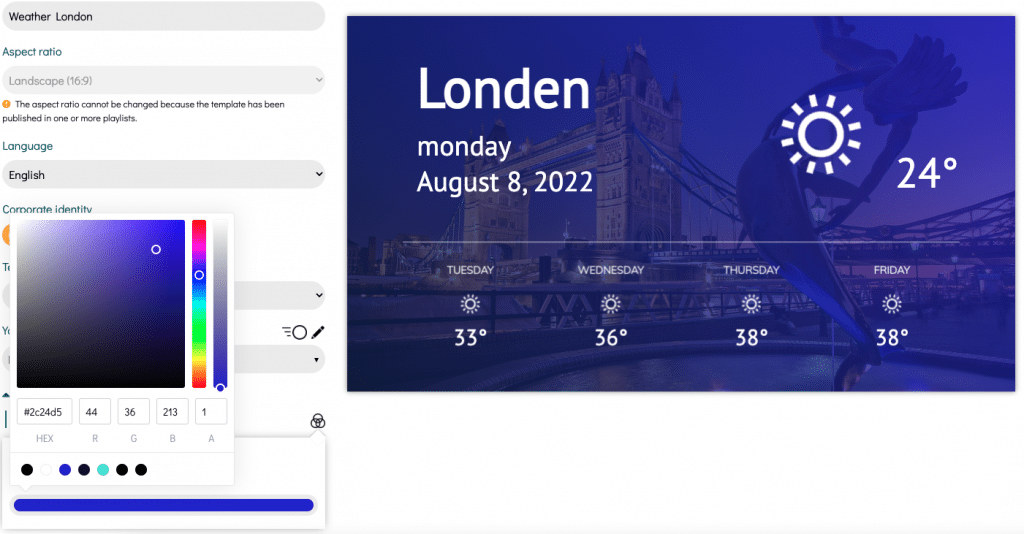 Embed our templates in your own Digital Signage software
Do you already have a solid Digital Signage system, and would you only like to use our templates? No problem! We know how important it is to have professional-looking content on your screens. Just generate one of our templates, which will provide you with a simple URL to copy and paste into your system! 
Join our platform and optimize your digital signage campaign