If you'd like to use digital signage within your company or organisation, discover DS Templates' possibilities. Digital signage is a means of communicating information or media to a specific target group at a specific location through screens. With digital signage, you can dynamically display content such as images, videos, text, and live feeds. It is often used for advertising, information, entertainment, and communication. What content you can display on the screens is news, weather reports, promotions, and product information. Digital signage attracts attention, informs and entertains visitors, and encourages people to take certain actions, such as purchasing or registering for an event.
You can use digital signage in various environments, such as shops, restaurants, offices, schools, hospitals, and public spaces. Somebody can adapt the display to the target group and the environment where it is used. The advantage of a digital signage screen is that you can attractively present and adjust the information quickly. This lets you respond quickly to current developments and inform the target group of important information. In addition, you can operate the screen remotely, which makes managing the content easy. In addition, it is also possible to centrally manage multiple screens from one system. If you want more information, don't hesitate to contact us!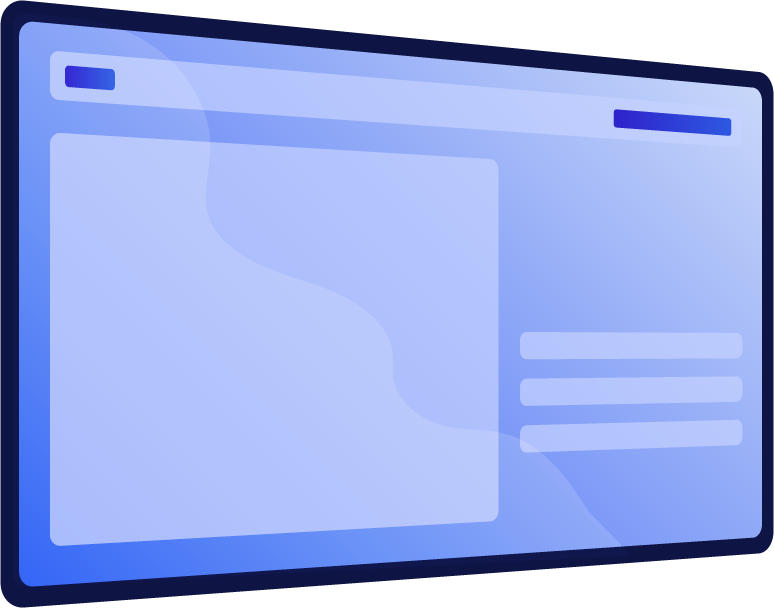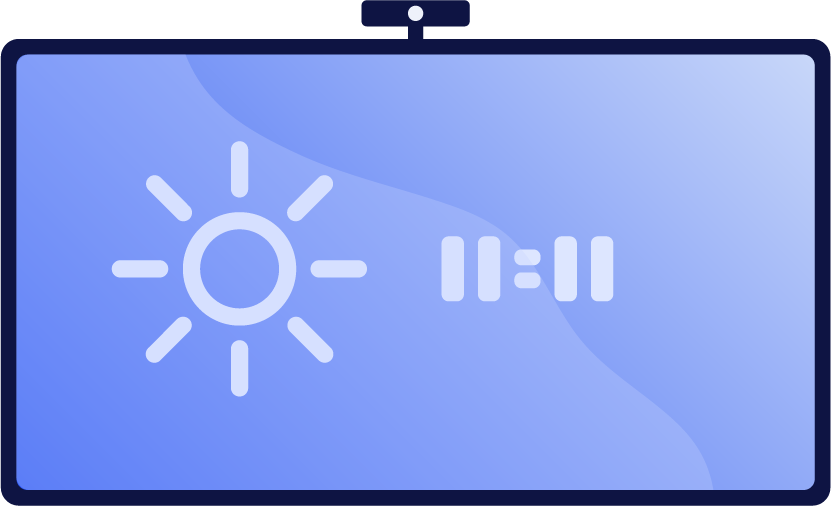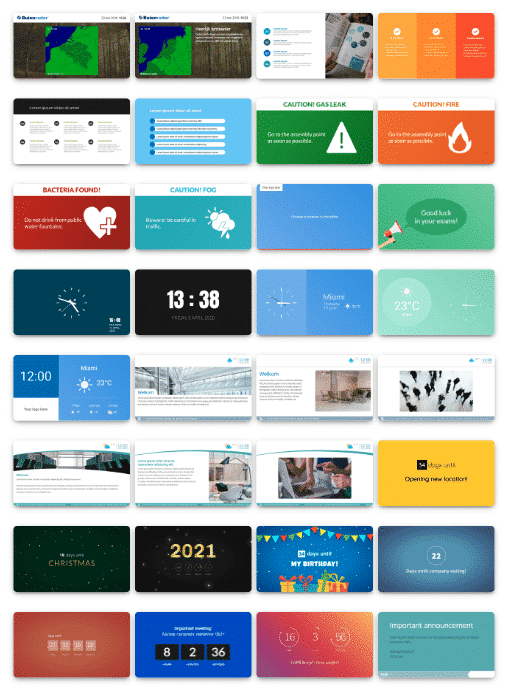 DS Templates makes digital signage easy. DS Templates is extremely suitable for optimizing communication to employees and visitors. We prepare templates in company identity for you to be able to communicate quickly in accordance with your company identity. This with an eye for detail, with professional content and user-friendliness being our primary goal.
What makes DS Templates a good system?
Join our platform and optimize your digital signage campaign