As a real estate agent, you get a lot of offers every month to show to customers. Printed media makes this possible, but digital signage is the ideal solution if you want to work environmentally conscious. DS Templates installs and mounts screens in your shop window where all the houses on offer can be displayed. Digital signage stands out and is dynamic, grabbing people's attention as they walk by. You can choose from 450+ ready-made templates to show diversity on the screens, but corporate identity templates are also possible. Sharing the templates is easy with our user-friendly software and web-based system. Log in once, and it is possible to control multiple screens at multiple locations. Sharing information at the screen level at the right time or moment is also possible. For more information about our digital signage solution, please get in touch with us!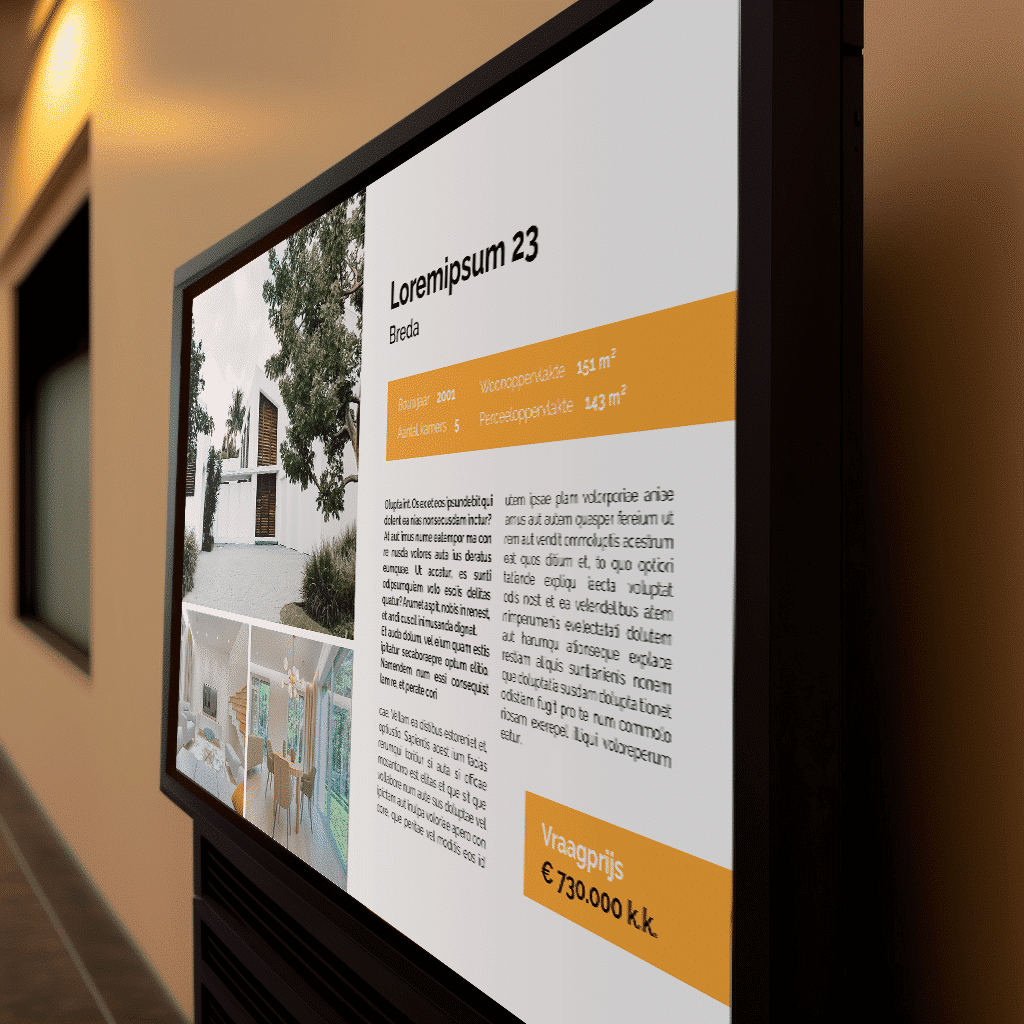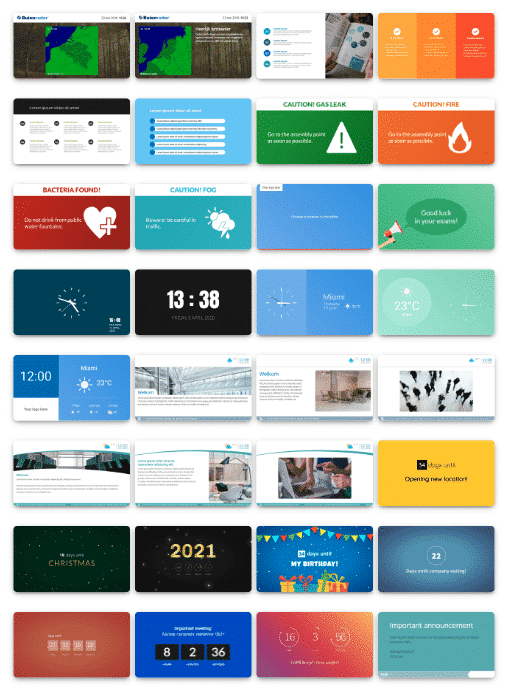 DS Templates makes digital signage easy. DS Templates is extremely suitable for optimizing communication to employees and visitors. We prepare templates in company identity for you to be able to communicate quickly in accordance with your company identity. This with an eye for detail, with professional content and user-friendliness being our primary goal.
What makes DS Templates a good system?
Professional content is important, but so is the automation of information!
Nowadays, real estate agents keep up with the times and use social media to share the range of houses on offer. For example, this post can also be shared on the digital signage screens with the social media link of Instagram and Facebook. In addition to social media, you also have real estates software links such as Max Immo and Realworks on which the range of houses can be displayed on the screens.
Of course, you think: how can the entire range be shown? We make it so that, for example, there are six houses on a template and that a slider is processed to make the other houses visible. We like to think along to make it easy for you! Does our platform still need to get a link to your system? No problem! Our development team is ready for you.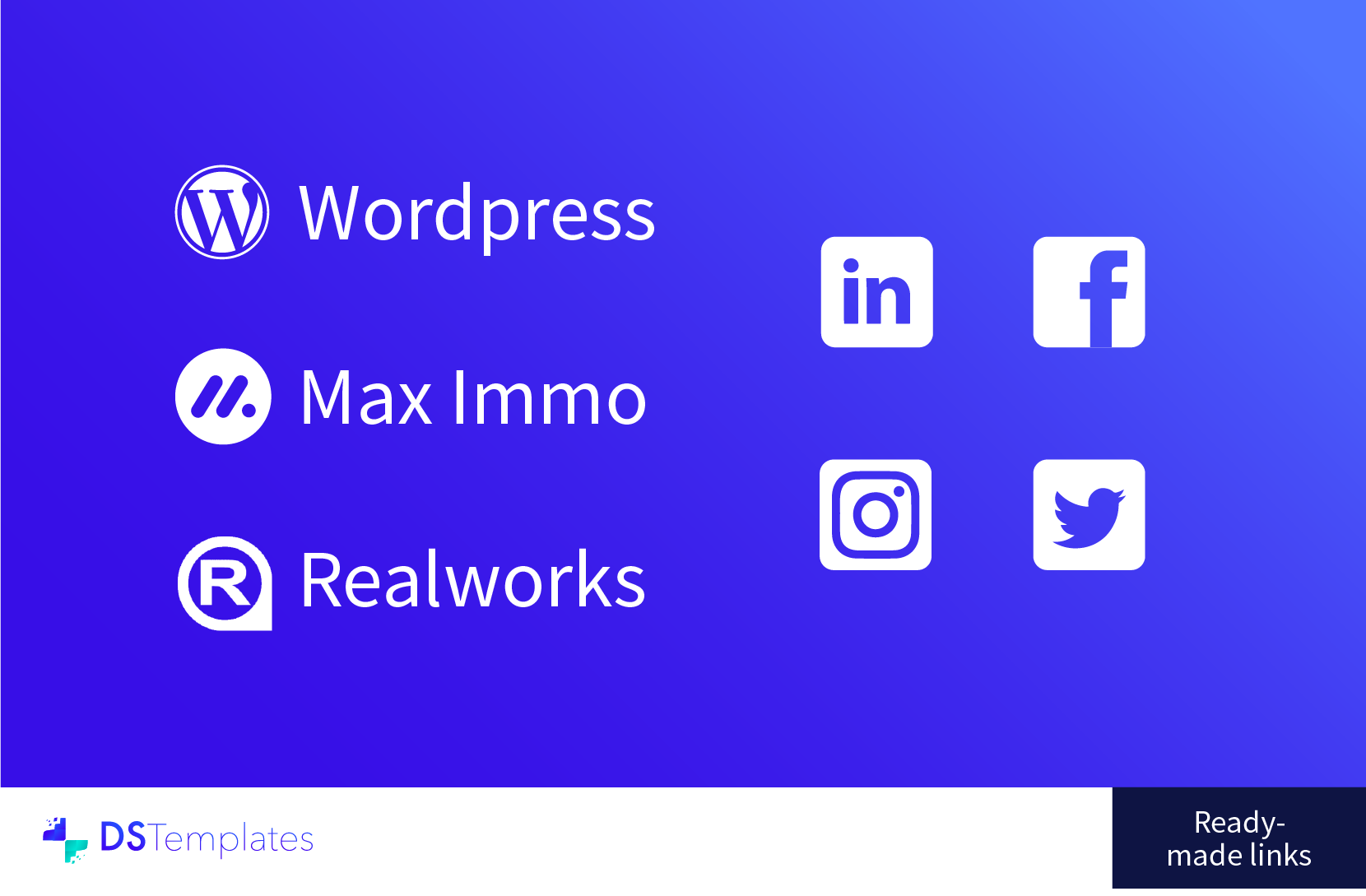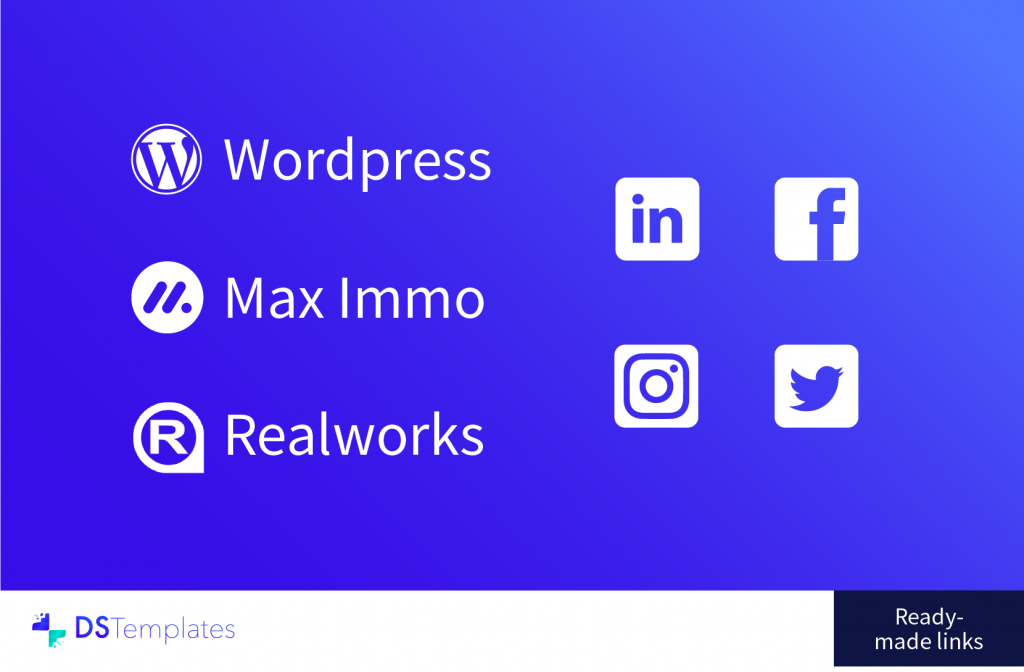 Join our platform and optimize your digital signage campaign