Optimize internal communication? Digital Signage offers an excellent opportunity to improve communication with employees and visitors effectively. DS Templates allow controlling all screens separately, in groups, or all screens at once.
Due to our templates' use, DS Templates users do not need any graphic and technical knowledge. The extensive sub-user management and role structures allow controlling screens centrally or locally.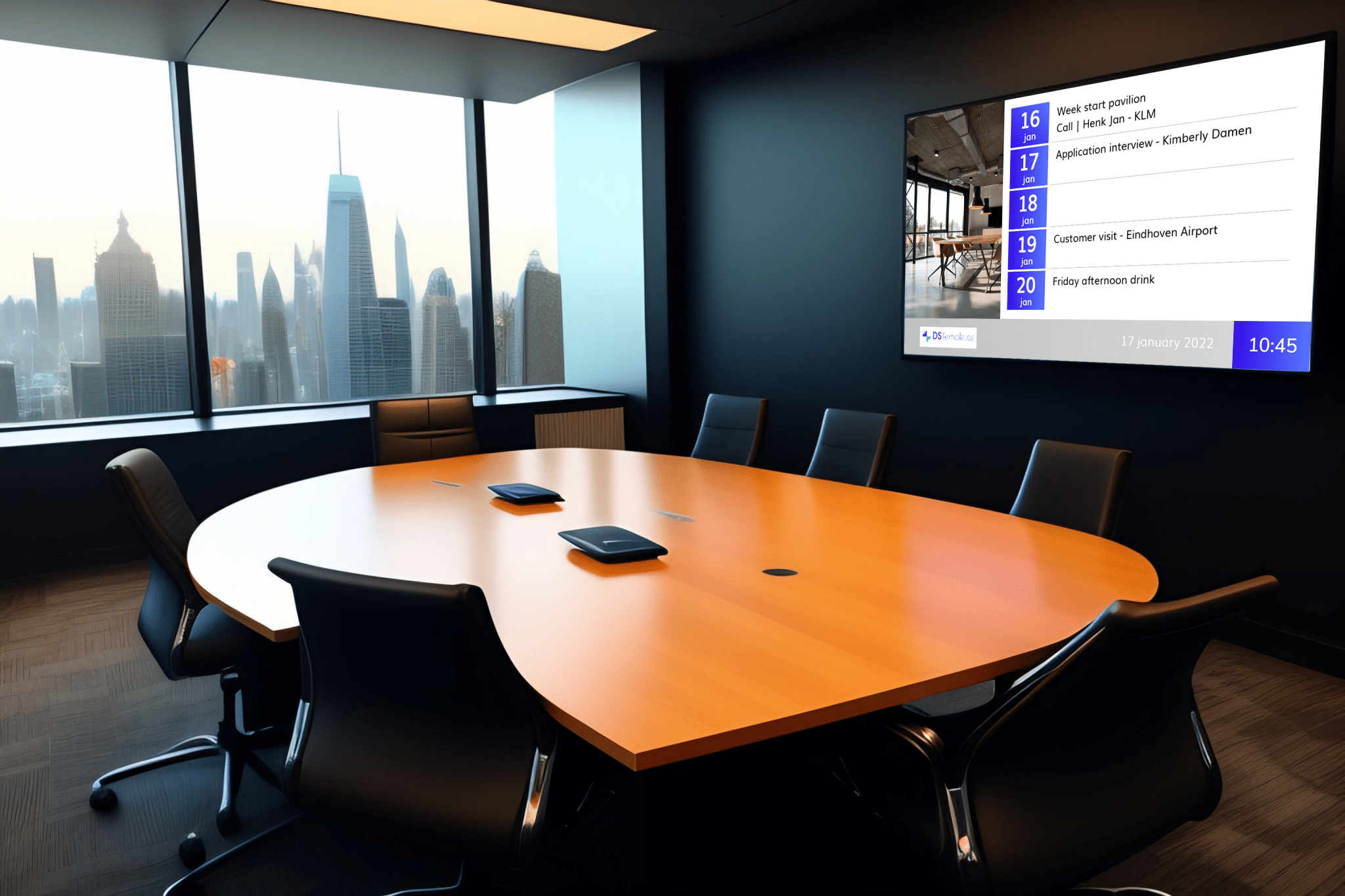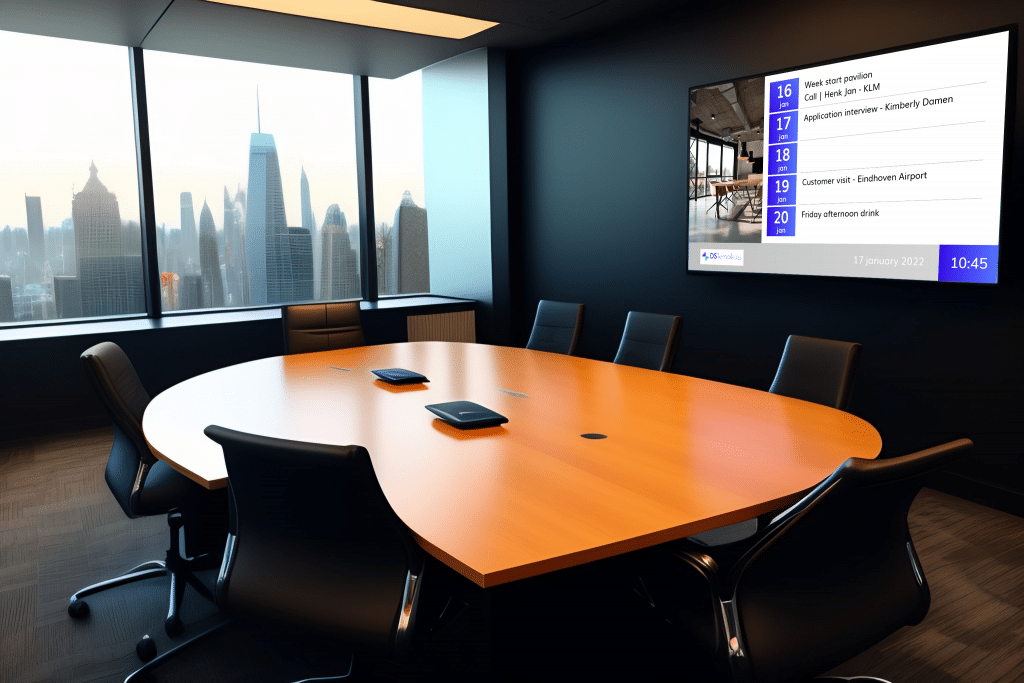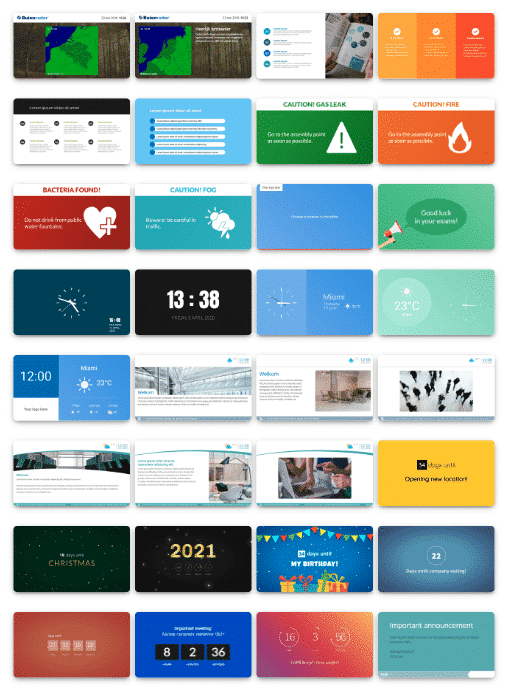 DS Templates makes digital signage easy. DS Templates is extremely suitable for optimizing communication to employees and visitors. We prepare templates in company identity for you to be able to communicate quickly in accordance with your company identity. This with an eye for detail, with professional content and user-friendliness being our primary goal.
What makes DS Templates a good system?
Professional content is important, but so is the automation of information!
DS Templates not only helps you create the most beautiful content, but DS Templates also has various ready-made links. Our Power BI, SharePoint, and WordPress integration, for example. We love automating information flows!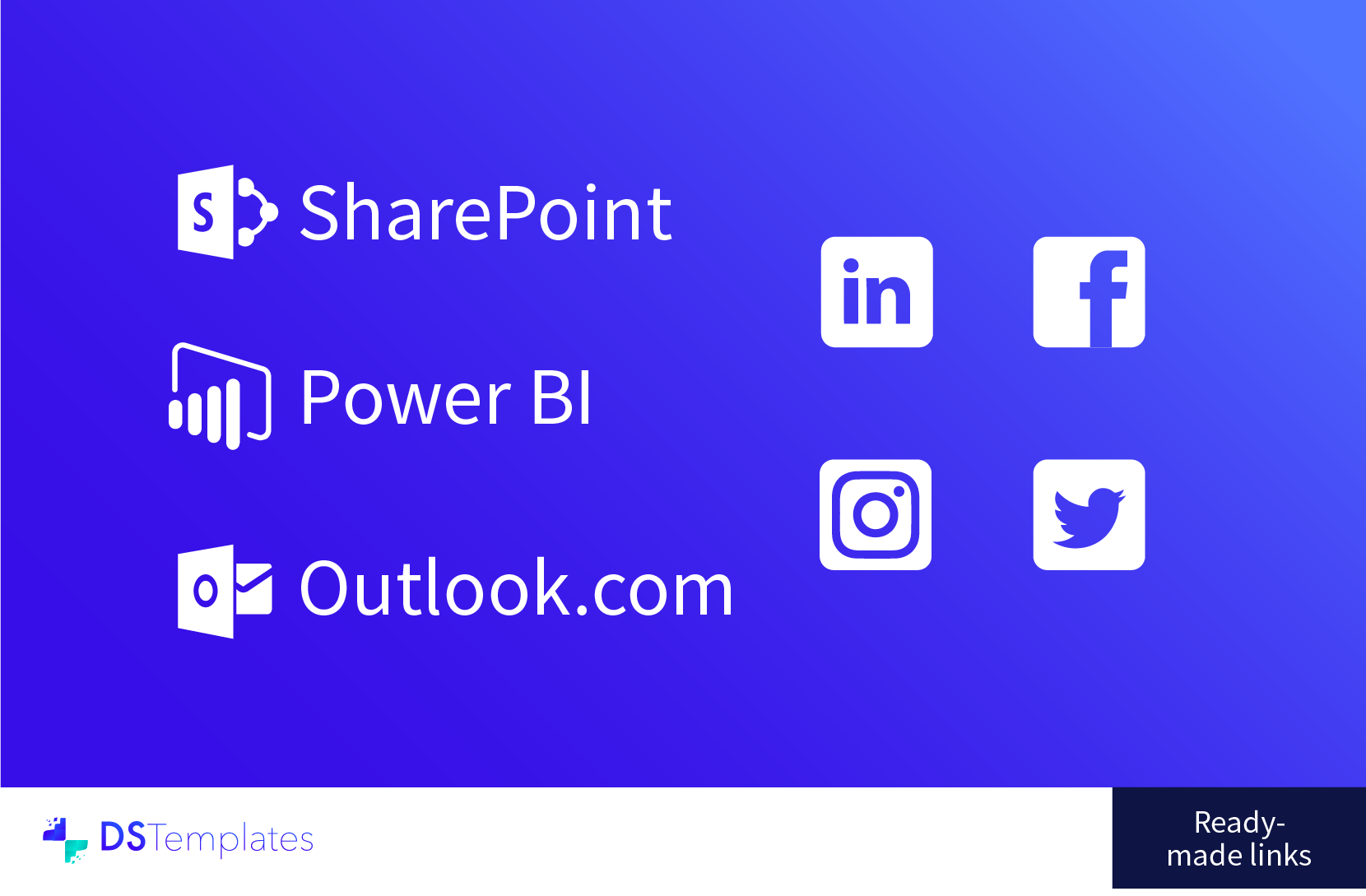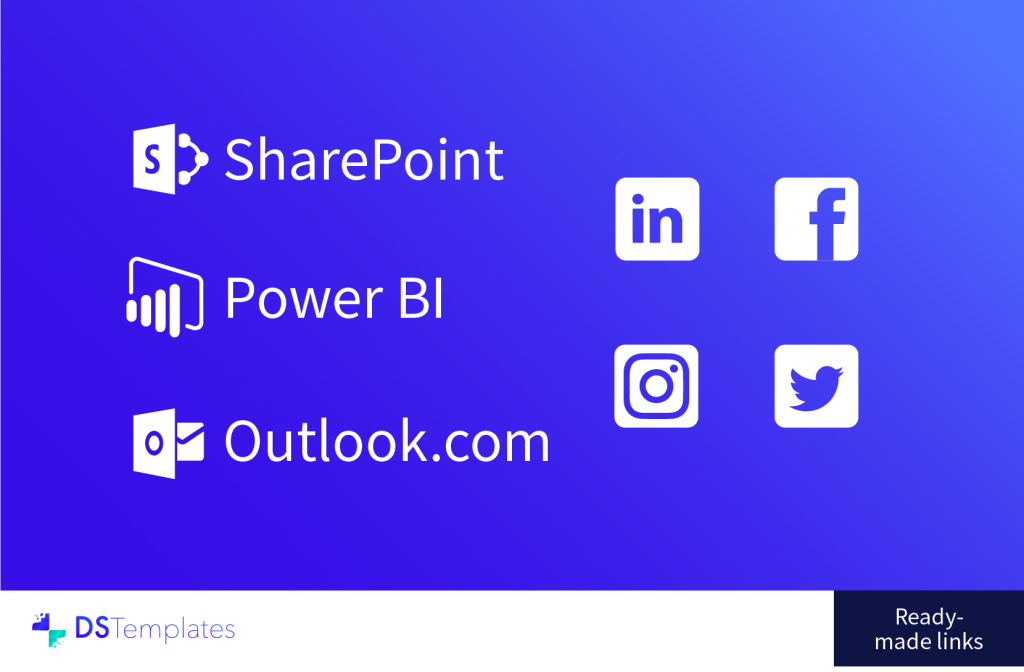 Join our platform and optimize your digital signage campaign